Become a Champion
Knowledge is power! Guardians of Grub's new e-learning course 'Becoming a Champion' has been developed by industry professionals and will take your food waste reduction skills to the next level. This is a great opportunity to upskill and make a positive difference to you, your people, profits and the planet.
Our new Becoming a Champion course will be live in Autumn 2022. To find out about our previous course, see the video below and to register interest in the free course, please email guardiansofgrub@wrap.org.uk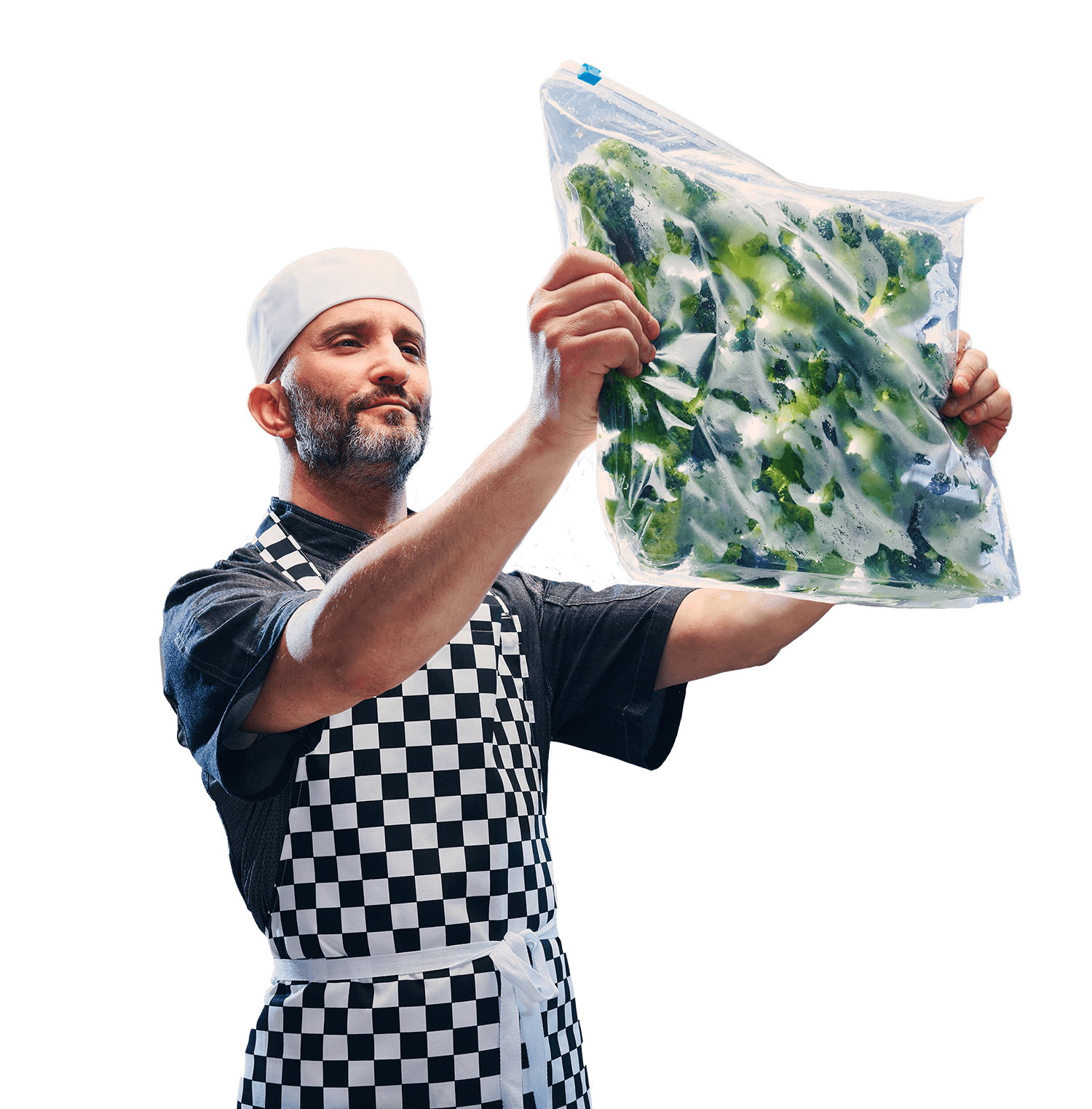 Elior become Champions
We're always thrilled to hear about our Champions' experience completing the Becoming a Champion course. In the video below, representatives from Elior UK offer their experience of the course and interesting insights on how the course helped them to reduce their wasted food. Download the case study below for more information, and contact guardiansofgrub@wrap.org.uk with your Becoming a Champion experience for the chance to get featured on our Wall of Fame.
Access free learning to make savings straight on the bottom line by reducing the amount of food thrown away.
"Using the Becoming a Champion tools, I have taken staff through a short introduction and they are responding very positively. All the information is very straightforward, easy to understand and it's adaptable to the way we work here. I can show staff our measurements of the wasted food we collect and it will lead to behaviour change, it's as simple as that."

Cameron White
Assistant Catering Manager, Bettys
"I am really impressed with the quality of the Guardians of Grub: Becoming a Champion training materials. I am enjoying the online course, and find the case studies and podcasts inspirational, you can't beat hearing success stories from industry experts and respected chefs and businesses. The savings on the bottom line and positive impacts on sustainability are there for the whole industry to maximise, Guardians of Grub is a great platform to get involved and get results"

Marten Lewis
Bluestone