IHG The Kimpton Clocktower
The Kimpton Clocktower in central Manchester is a large IHG hotel operating both private dining and public restaurant and bar services.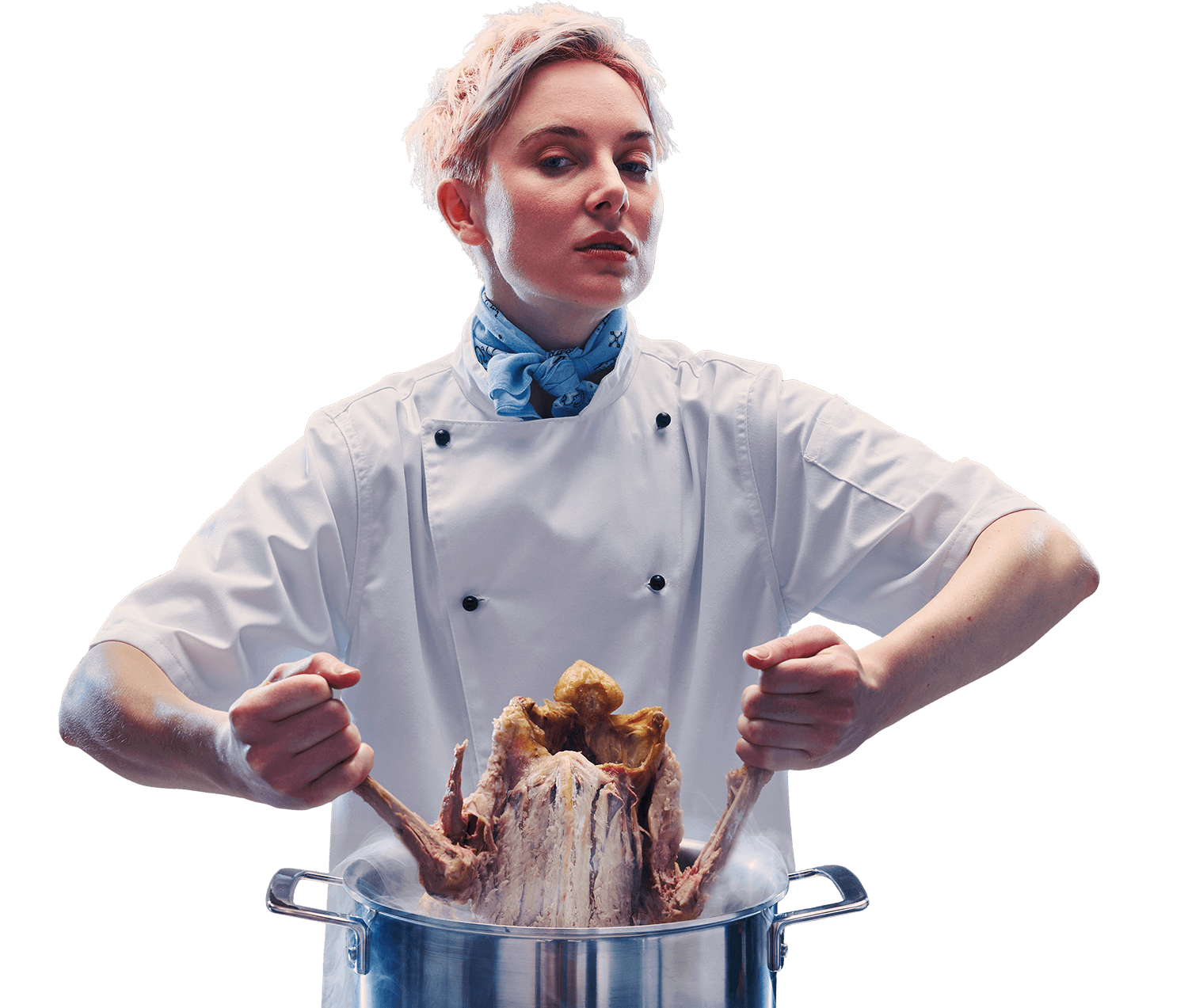 SUMMARY
Paul Beckley, of The Kimpton Clocktower, is passionate about reducing the carbon footprint of his kitchen and was aware of the vast amount of food that's wasted across the wider hospitality industry. He wanted to identify which specific food categories were most frequently wasted in the hotel's kitchen – to understand what was happening and how this could be prevented.
"Taking part in WRAP's 'Guardians of Grub: Becoming a Champion' initiative has made a tangible difference to our operations."

Paul Beckley, Executive Chef, The Kimpton Clocktower
IMPLEMENTATION
Kimpton recognised the importance of having a high level of awareness among all employees. This not only helped to support the kitchen team in their efforts to reduce waste, but ensured that a clear message was communicated to customers if they enquired.
For Paul, the initial process of data collection was an 'eye opener' and despite the catering team's familiarity with the amount of waste that the kitchen produced, they were nonetheless surprised by the findings.
"WRAP's Becoming a Champion programme was really helpful, it provided detailed insight on food waste data and where the wastage was coming from. The information was really useful to make decisions on changing menus. Our kitchen teams also found the program and activities relatable and easy to implement."
F&B Operations team at IHG
RESULTS AND FINDINGS
Unfortunately, due to Covid-19 and the unexpected disruptions over the Christmas period, many restaurant bookings were cancelled. Despite this, average food waste per cover reduced by 11% between the launch of the pilot in May 2020 and January 2022.
The 8-week pilot was such a success at The IHG Kimpton Clocktower that the hotel has continued measuring daily food waste.
The programme provided valuable education about the environmental harm caused by wasted food, and importantly, how to reduce it.
The data also revealed the monetary loss associated with wasted food, such as the upfront cost of the food, energy to cook as well as its disposal, which provided a further incentive to make a change in the hotel's operations.
KEY CHANGES
Reduced portion sizes. This was especially effective for reducing waste at breakfast where items such as baked beans were identified as a large cause of waste.
Meal timings were altered. Staff canteen and breakfast buffet timings were changed to prevent food from being spoiled and ultimately wasted.
Use of pre-prepped items rather than whole ingredients. This reduced the kitchen's overall waste as well as reducing labour time.
Menu reviews were conducted, resulting in reworked recipes to eliminate commonly wasted ingredients.